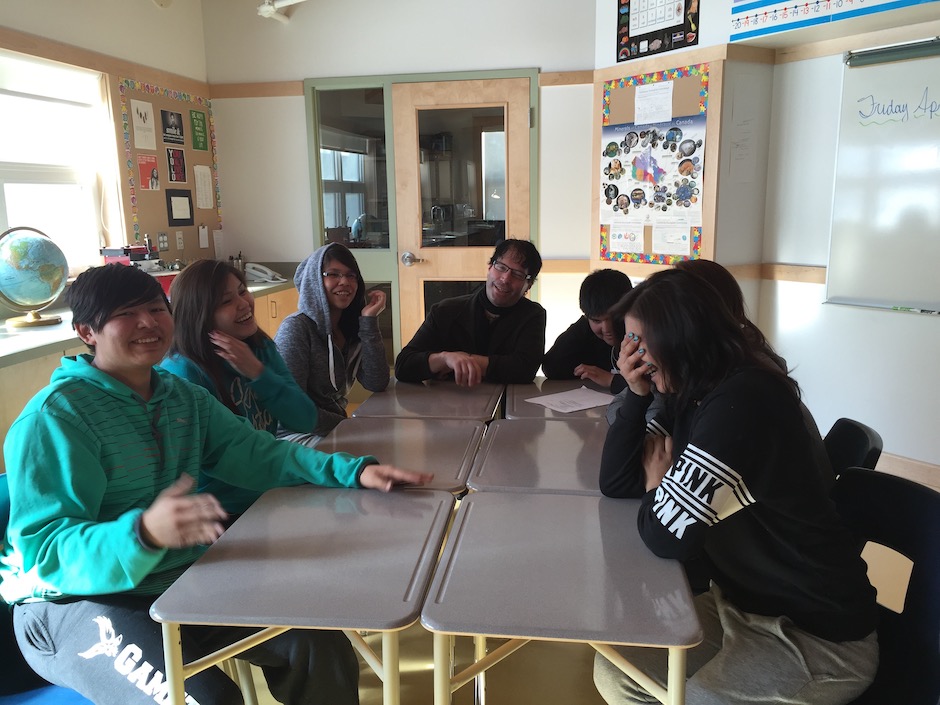 Slam Poetry Video Series
Lesson 1 Imagery Using Types of Weather
Lesson 2 Imagery Using Journey of Life
Lesson 3 Imagery Using Expressions
Lesson 4 Learning to Edit
Lesson 5 Performing Slam Poetry
This series uses the writing prompt, "some days life feels like..."
Grade 8 students spend the first three sessions exploring different types of imagery to describe their life. Lesson 4 they learn the art of editing by combining their best lines into a finished poem. Lesson 5 they create a 'performance copy' for the oral presentation.
Each video starts with a .5 second sound check so you can make sure you can see and hear everything at the correct level.
Pause on the 'Welcome to Slam Poetry' slide
When you're ready, press play. Each video is 5-10 minutes and fully explains the writing prompt & objective
Press pause on the Q & A slide at the end of the lesson.
After you've answered any questions your students have, press play one last time for a 'Sample Slam Poem' that Rik performs, using the writing prompt, so they can see and hear what their poem might sound.
About Your Teacher
Rik Leaf is a Slam Poet Teacher & Creative Literacy Consultant
He's taught over 40,000 students how to express themselves through slam poetry, video storytelling & songwriting. This video series features some of his best lessons that have proven effective at getting students engaged & excited
Example Curriculum
Available in days

days after you enroll

First Section
Book a Coaching Session for Your Students
Booking a 60 minute session is a great way for students to see & hear a slam poet perform. Ask questions. Discuss writing & performance styles. Get feedback.in this specific course.